#NoExcuses
At Wayland our vision is to empower our students - " We have high expectations; and just as there are no shortcuts, there are no excuses"
We intend to give every pupil the same chances in life, no matter where they start from, no matter what their barrier or challenge.
In November we launched our #NoExcuses campaign - a campaign which has seen each subject produce a poster which provides a narrative around a significant figure. All of these significant figures overcame challenges and difficulties in their lives and careers to be successful. Those featured are from a wide range of backgrounds, cultures and beliefs and most importantly they persevered and had no excuses. They act as an inspiration for our students and show them that anything is possible.
#NoExcuses Art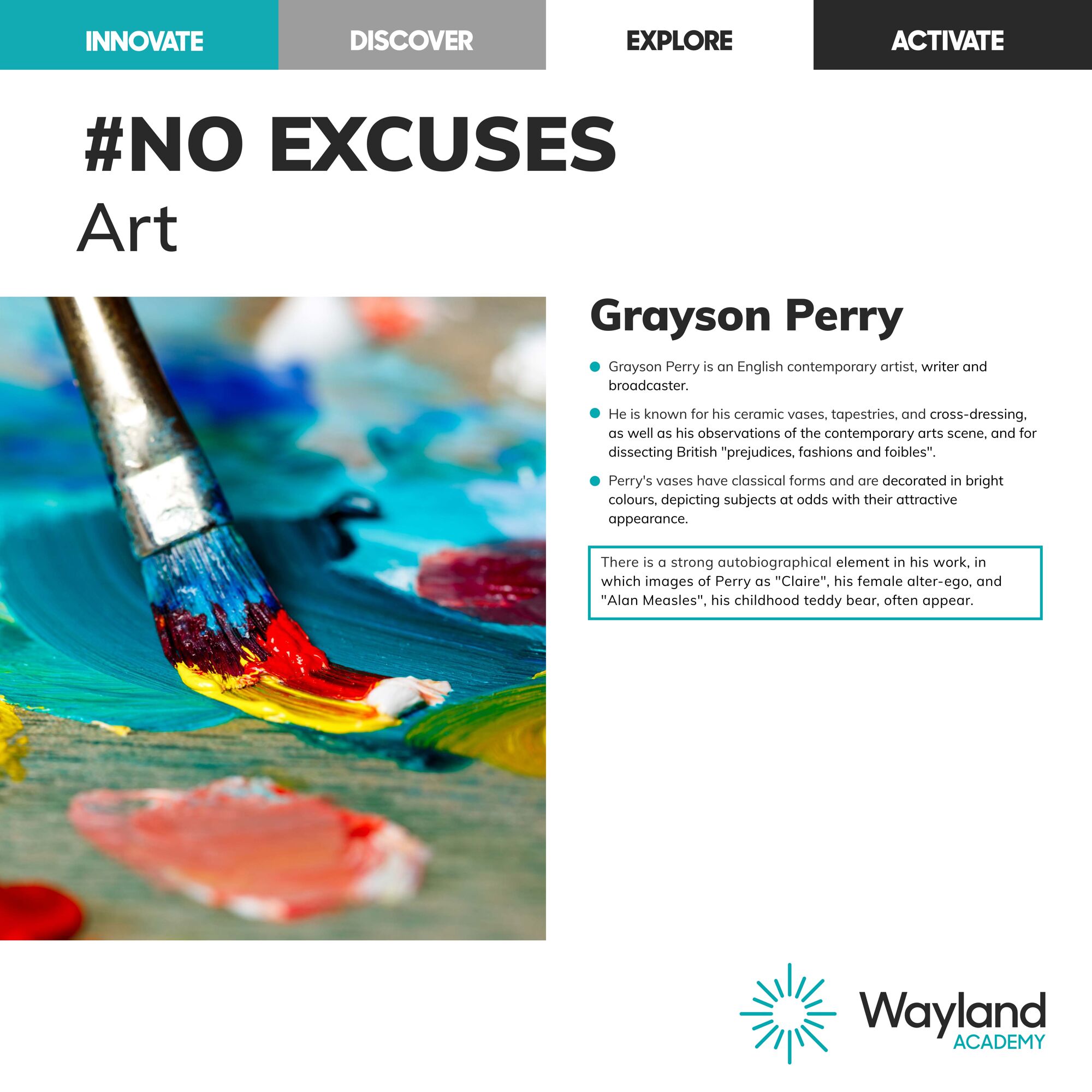 #NoExcuses Biology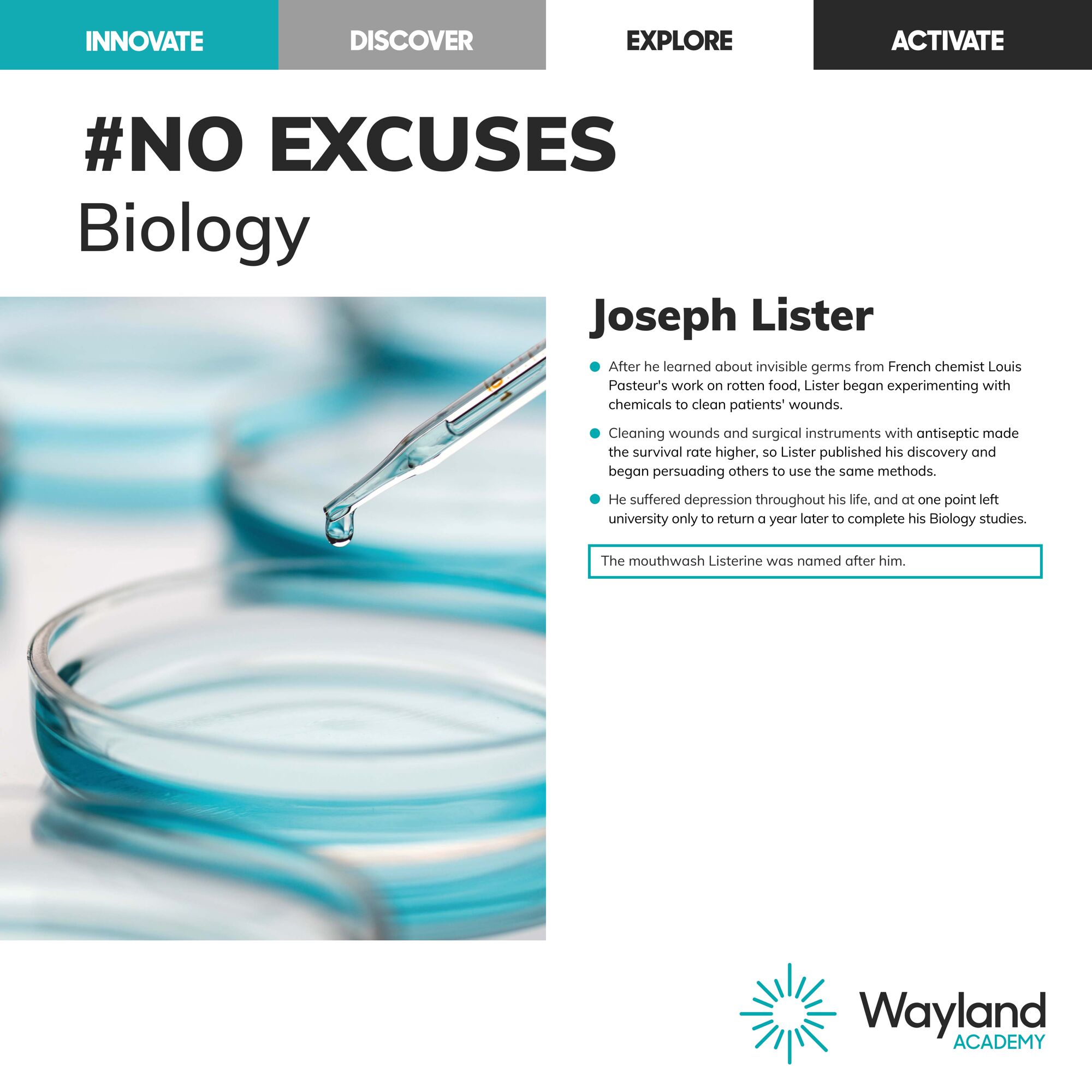 #NoExcuses Chemistry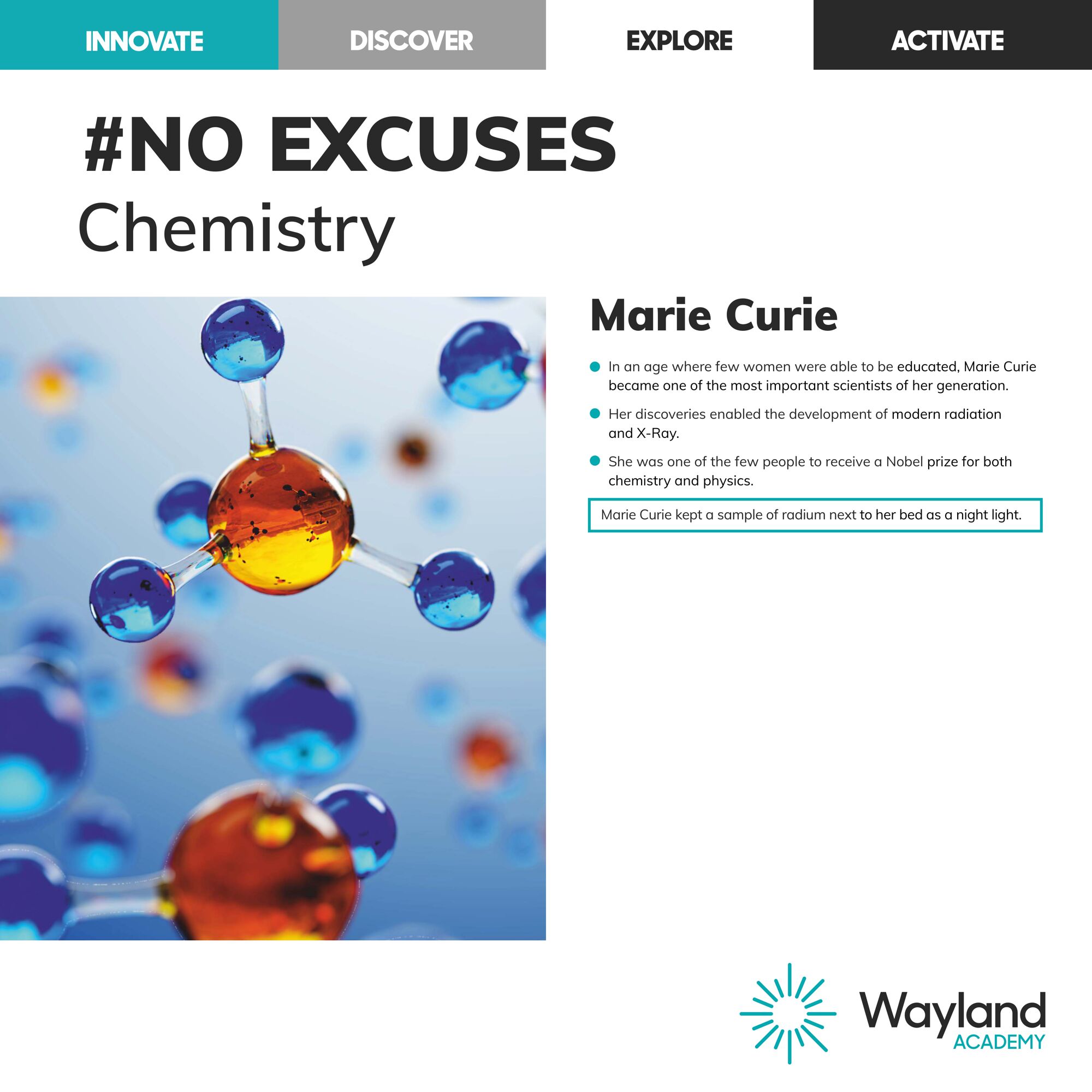 #NoExcuses Computer Science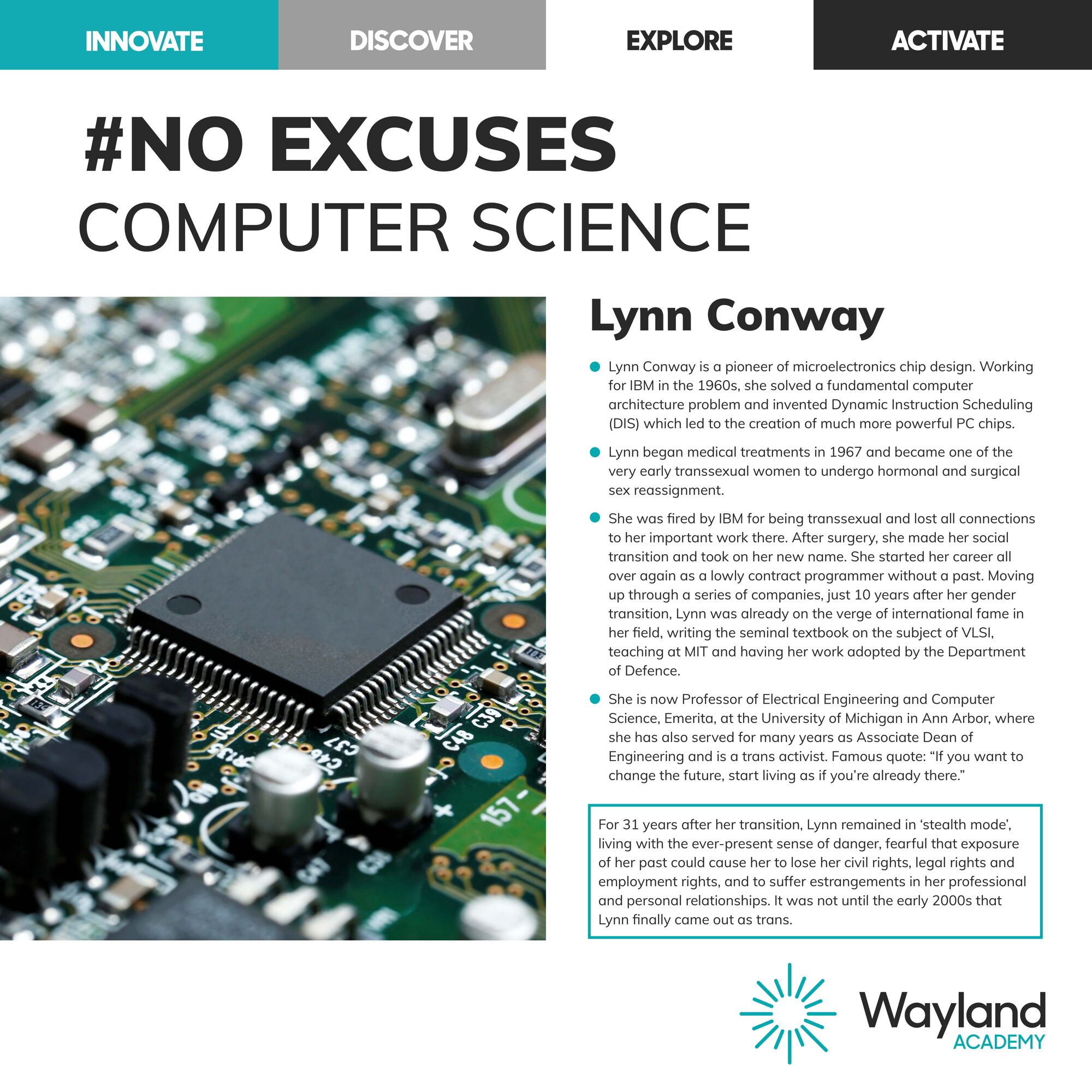 #NoExcuses English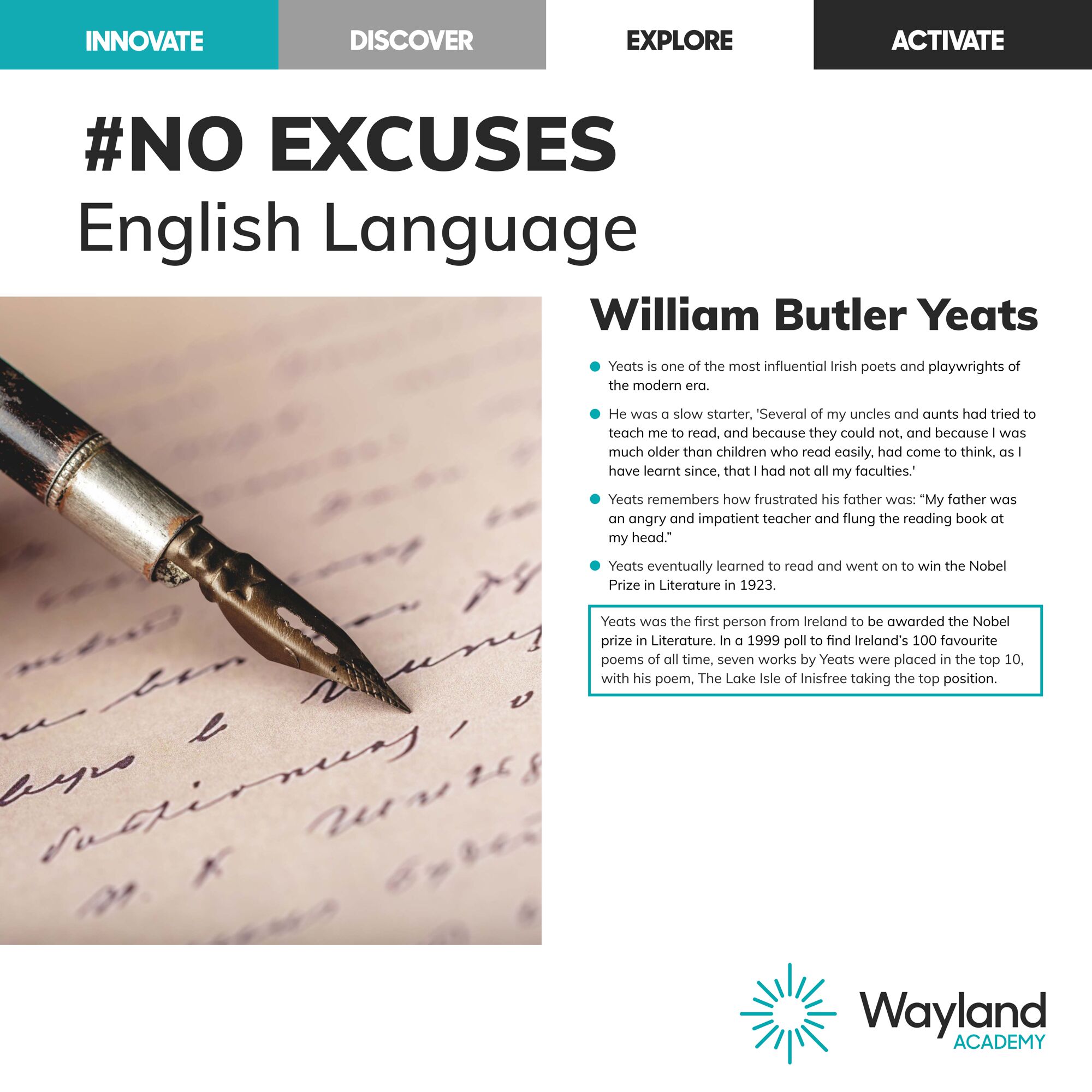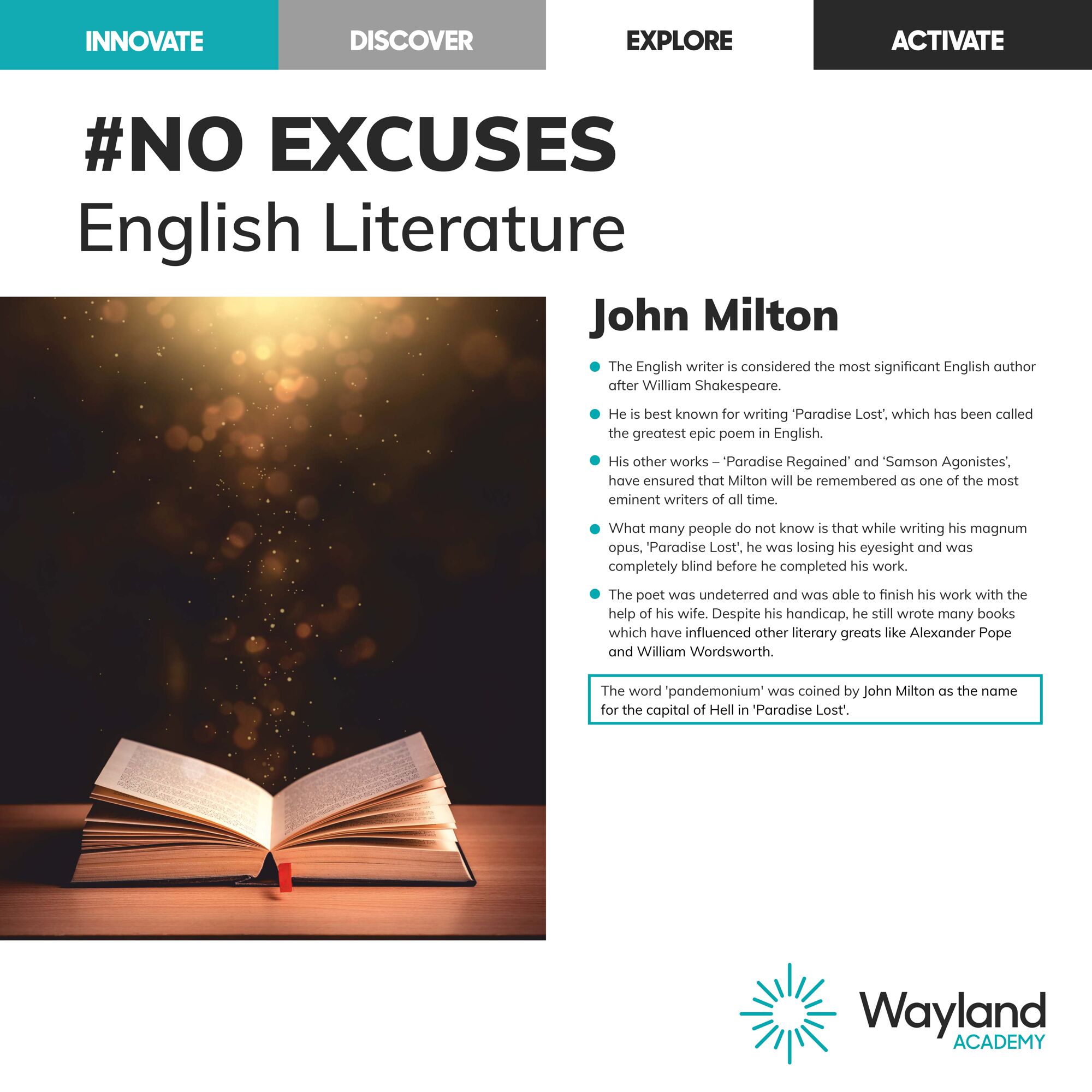 #NoExcuses French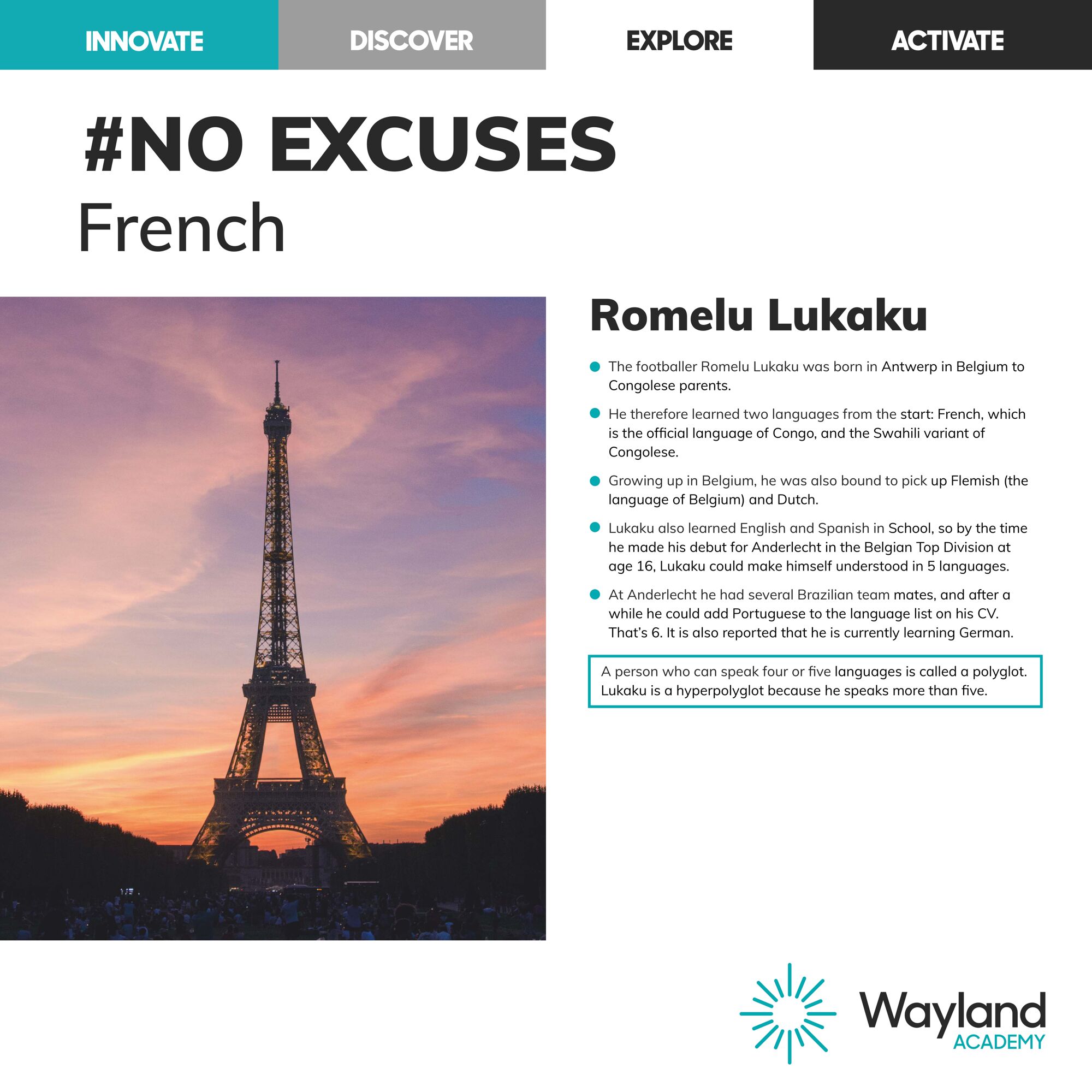 #NoExcuses Geography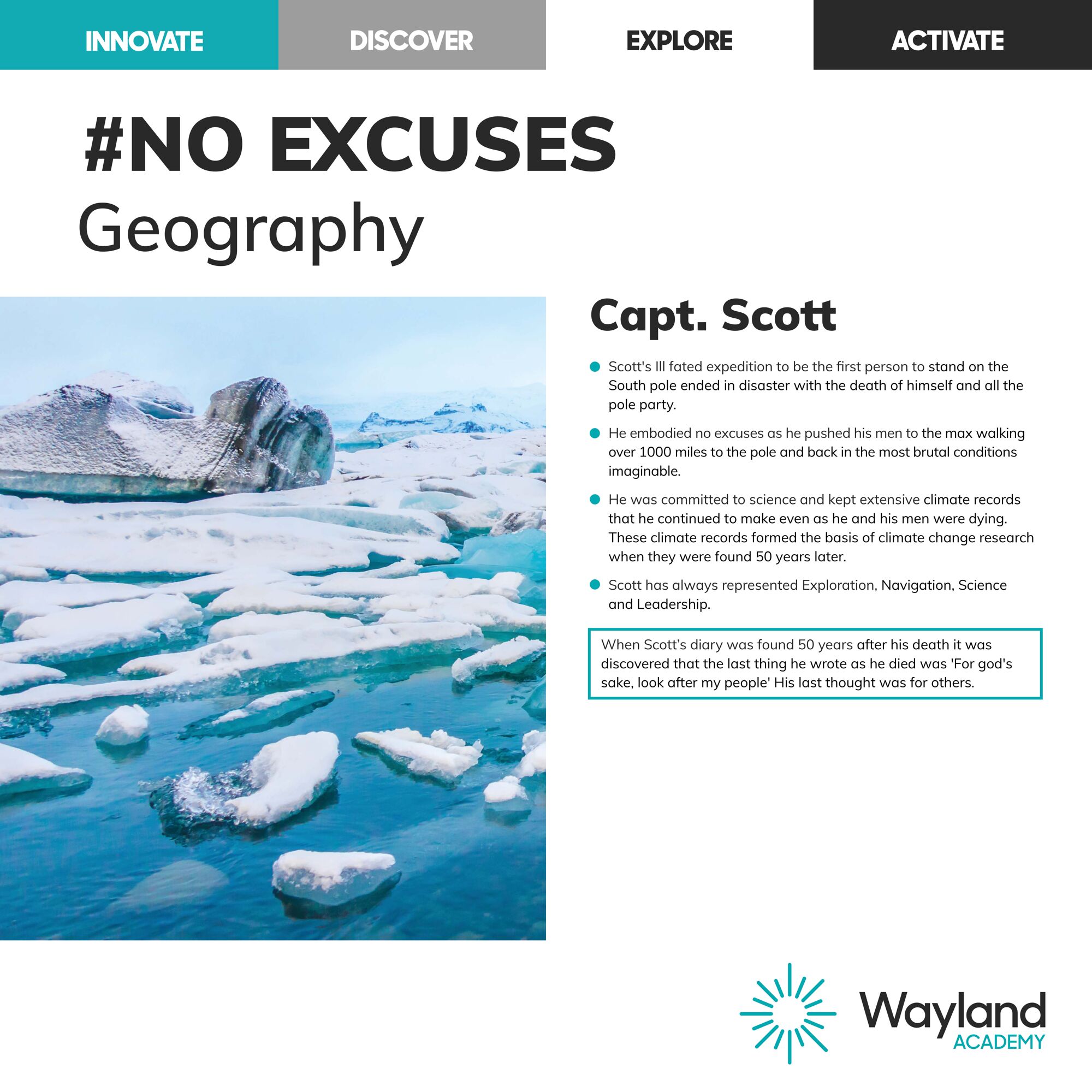 #NoExcuses History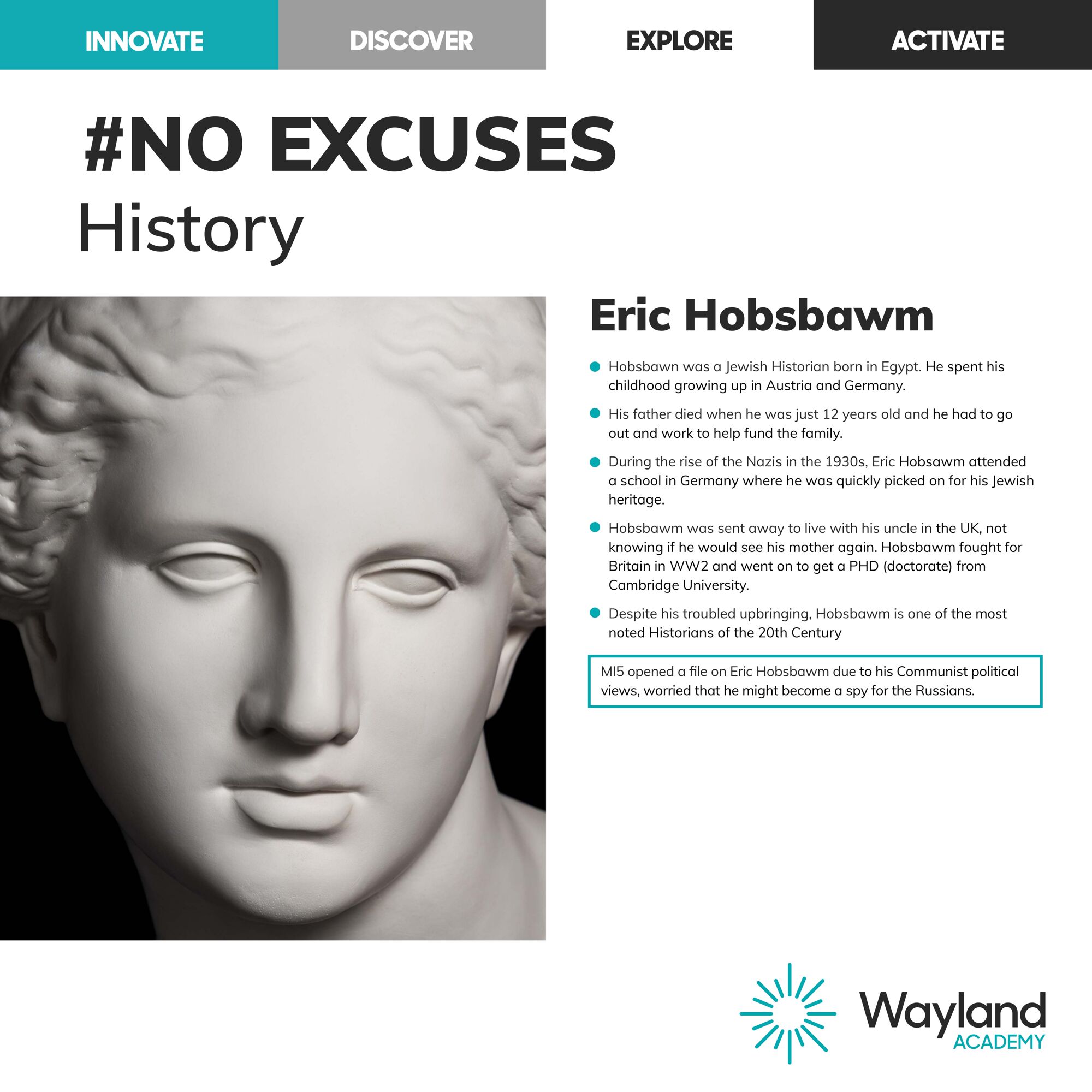 #NoExcuses Maths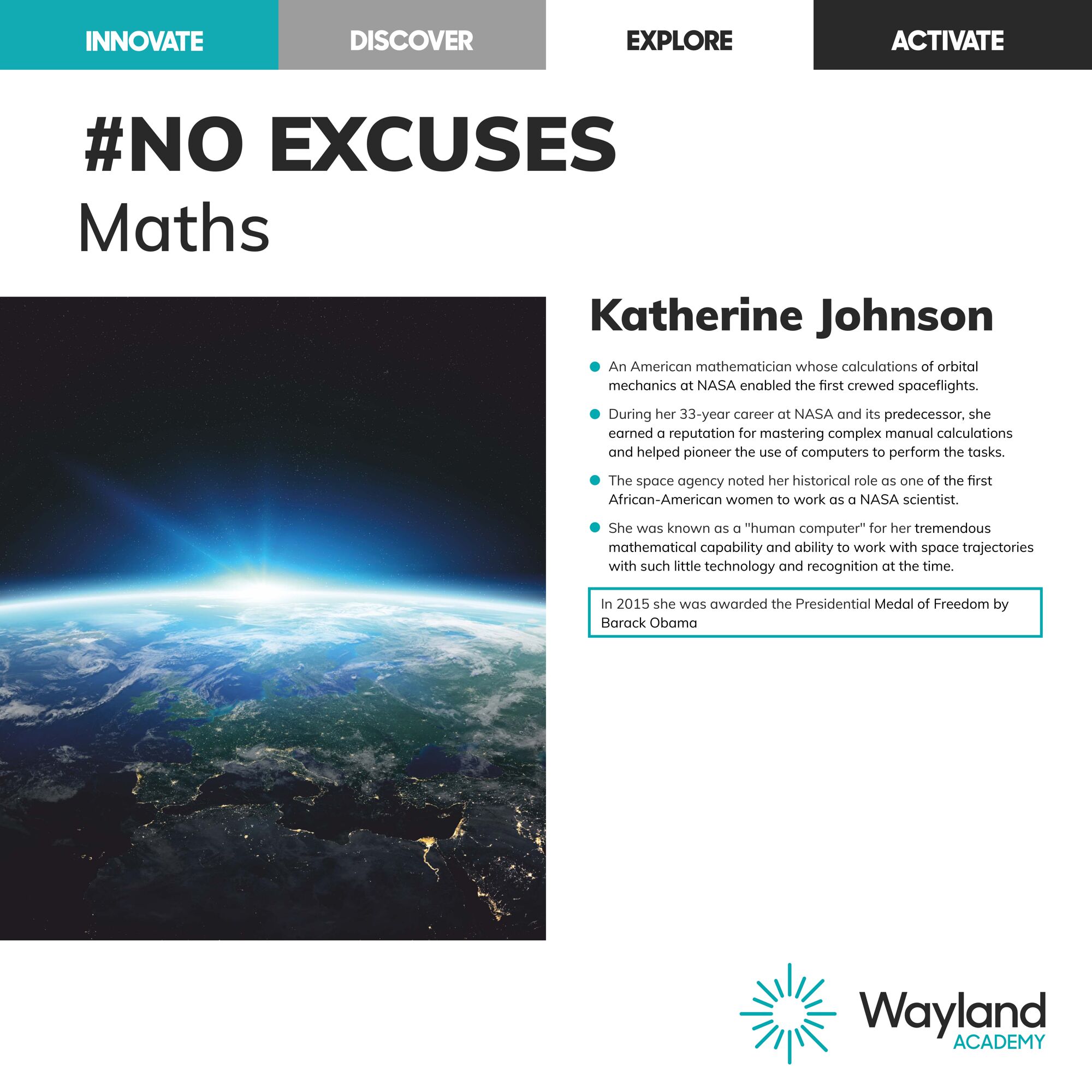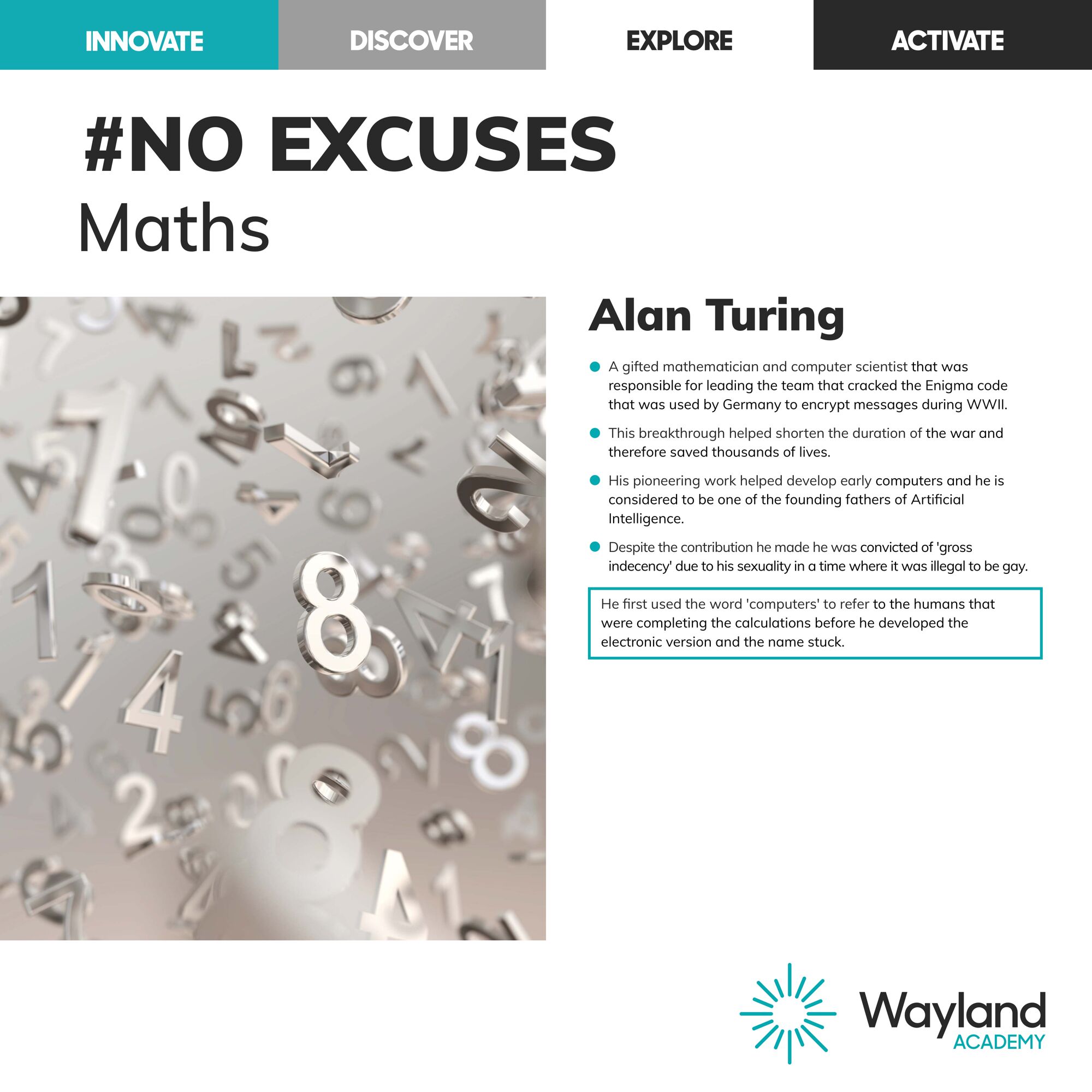 #NoExcuses Music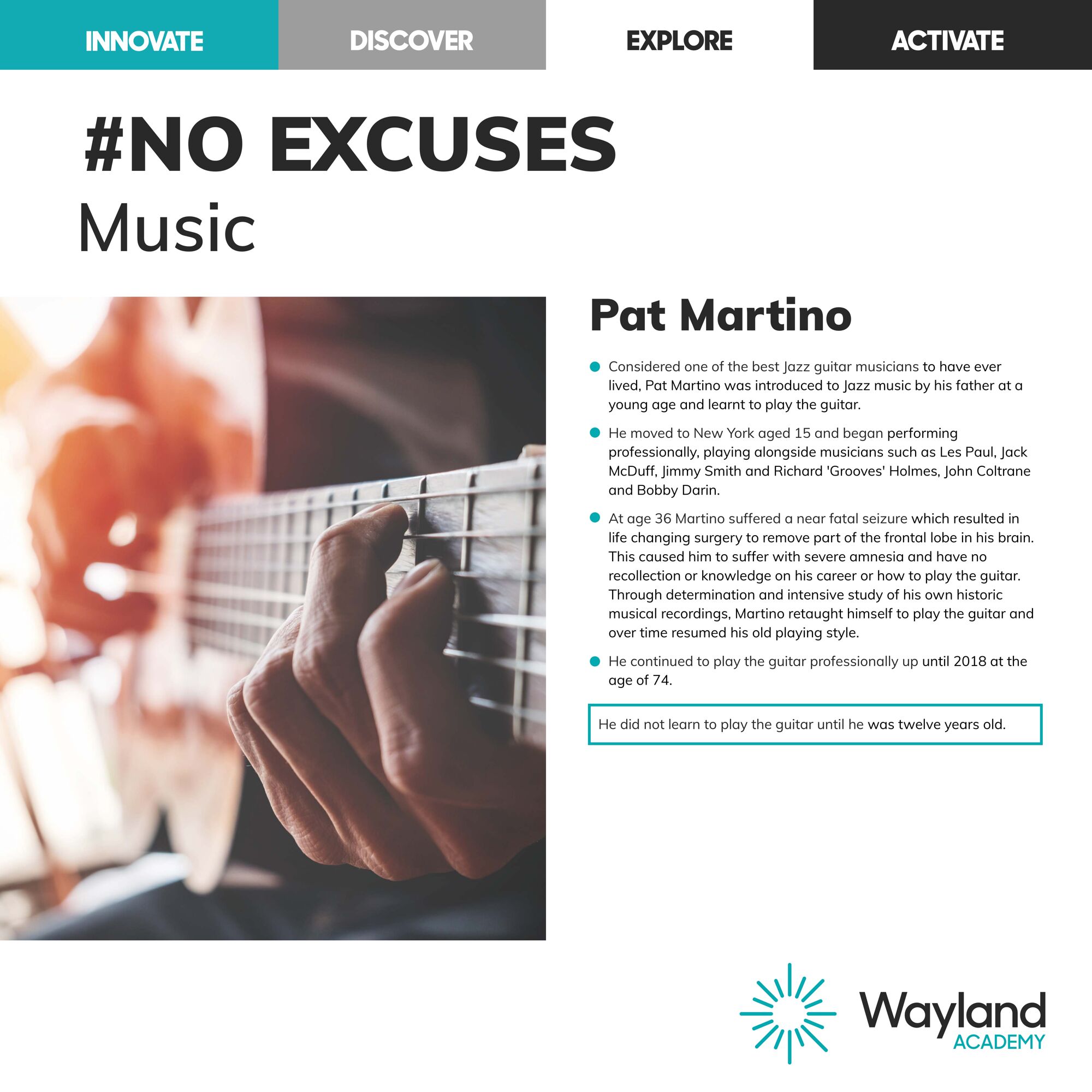 #NoExcuses PE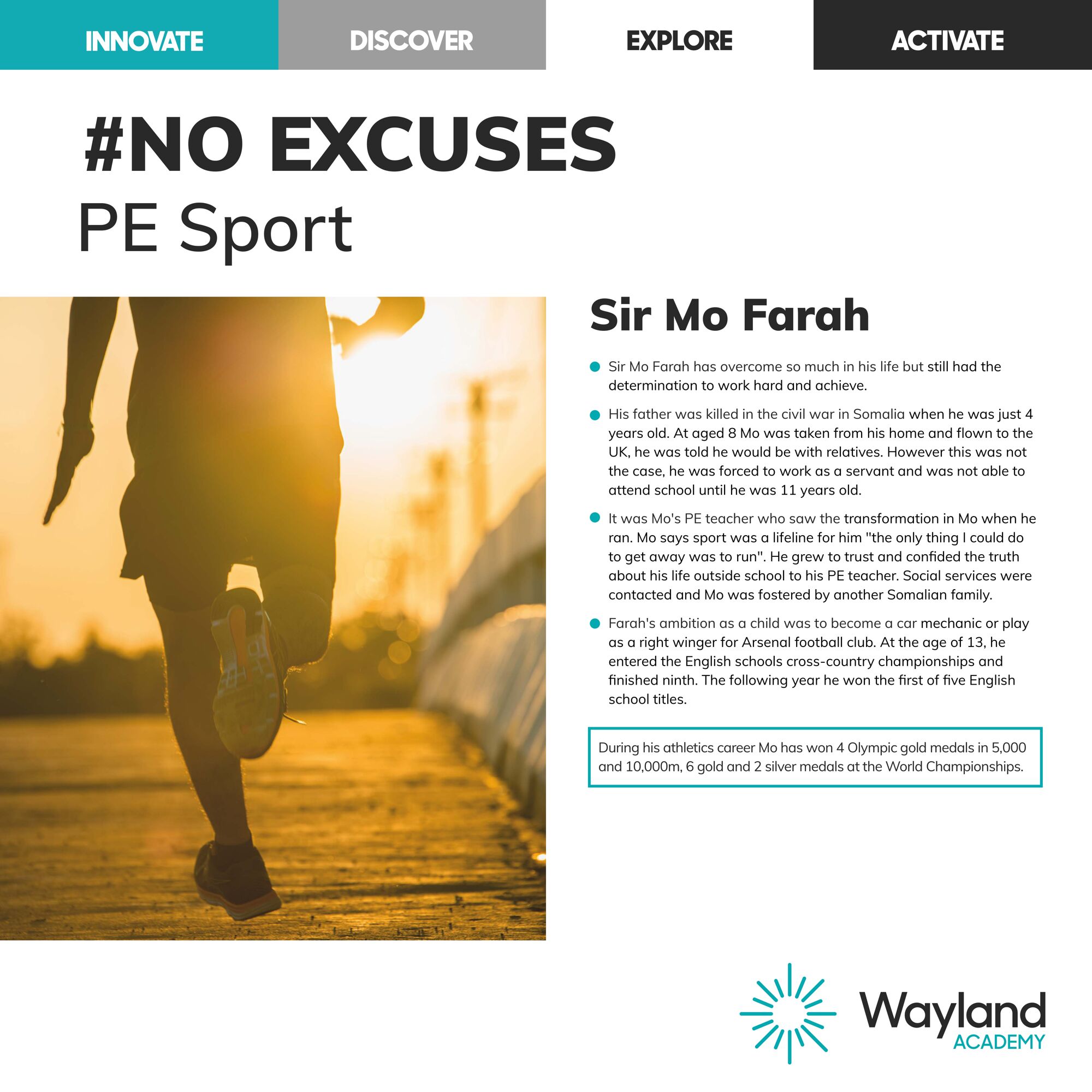 #NoExcuses Physics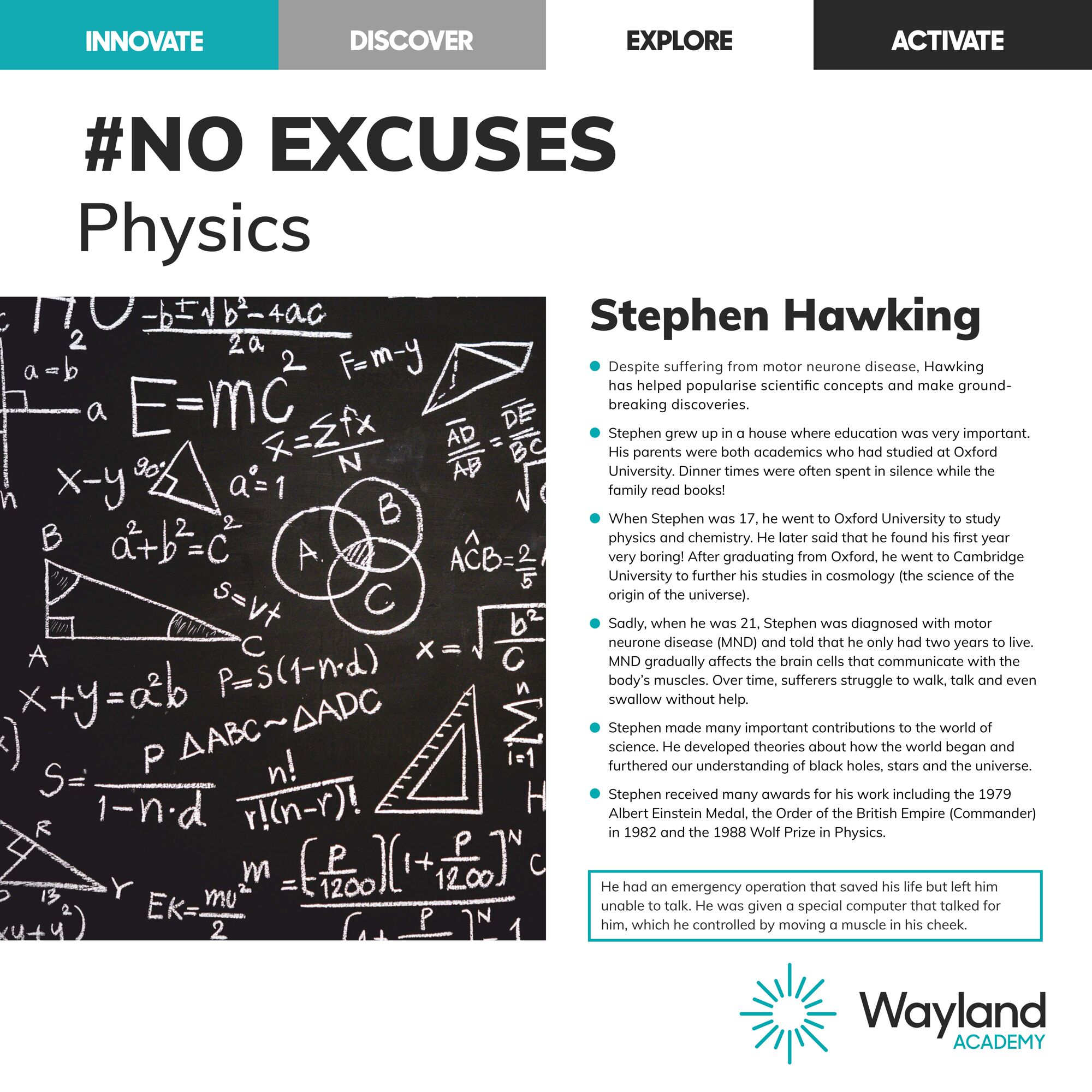 #NoExcuses Statistics