Inspiration Trust Art Competition winners have been announced!
Back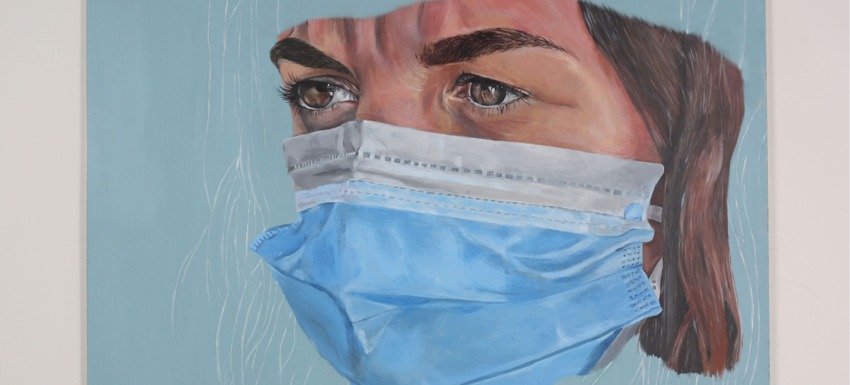 December 14th 2020
Our primary and secondary school students have been showcasing their impressive art skills for this year's Christmas Art Competition and we are really excited to share the winners with you.
A panel of judges from across our schools had the hard job of deciding the competition finalists. The overall winners from our secondary and primary school submissions were then chosen by Dame Rachel de Souza, Chief Executive of Inspiration Trust.
Grace Gascoyne from Cromer Academy wowed the panel of judges with her topical portrait of a nurse wearing a face mask and has been picked as the secondary school winner.
Guste Ziulpaite, a Year 1 student at Charles Darwin Primary Academy, has been picked as the primary school winner. Guste has impressed the judges and Dame Rachel de Souza with an extraordinary painting of a turtle.
Dame Rachel de Souza, Chief Executive of Inspiration Trust, said:
"We have had so many incredible submissions for the Inspiration Trust Christmas Art Competition. The talent and creativity our young people have shown has been truly inspirational, it made choosing a winner very challenging. Thank you to everyone that took part and our colleagues that arranged the competition."
The competition was sponsored by Norwich University of the Arts and Neaco. Both winners received an art equipment pack and a creative workshop for their schools to help them continue their passion for art.
You can view all of the Christmas Art Competition entries in our virtual gallery below.