Wayland Academy wishes all their brilliant students well in the future on GCSE Results Day
Back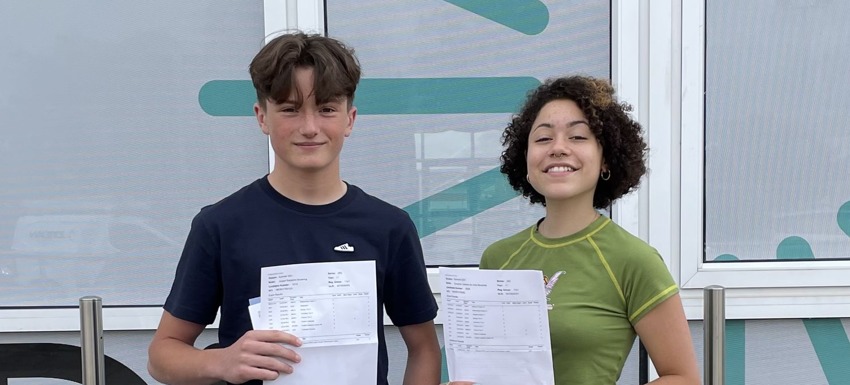 August 12th 2021
The teachers and staff at Wayland academy are extremely proud of the exceptional achievements their year 11s have made in their GCSE Results.
Principal, Glen Allott said: "This will understandably be an unusual experience for all students over the two years of their GCSEs but, we hope that they are still able to celebrate with their family and friends. Students should feel proud of the achievements of their hard work over the past 5 years at Wayland. Staff are very proud of what they have achieved, and we all wish them well in the future."
A special well done to these students who have bright futures ahead:
Eduarda 'Eddie' Mucavele is an EAL student and was one of our Head Students, she was an excellent ambassador for the school and an active member of Breckland YAB. Eddie achieved 12 grades at 9-5 including 6 grade 9s. These grades include a 9 in Portuguese and a grade 5 in Photography, which she completed in Y9 and Year 10 at after school sessions. Eddie has demonstrated an excellent work ethic and has been a role model for all.
Joe Browning is a Forces student who successfully equalled or exceeded his target grades in all 9 of his GCSEs. Remarkably Joe achieved grade 8 or 9 in all of these qualifications. This included a grade 9 in English, Geography and Biology. Joe has been a diligent hard-working student.
Both Joe and Eddie are heading to Sir Isaac Newton Sixth Form College to study maths. Between them they achieved eight grade 9s.
Sam Lucas has equalled or exceeded his target grade in all 10 of the qualifications he sat. Sam excelled in mathematics achieving a grade 9 in mathematics and statistics, he achieved a further 4 grade 9s. Sam has persevered incredibly at school to overcome challenges and barriers, and we are eager to see what he does next.