Online Learning
In the event of a school closure or partial closure (for example a class or year group) we will provide a blended approach to learning. This means we will offer remote learning for students who are isolating at home whilst still providing for school-based students.
Google Classrooms
In the event of a lockdown, or partial lockdown, all work will be set weekly or fortnightly (depending on the length of task). All work will be set on a Monday and will be set using Google Classrooms. Students will be encouraged to follow their existing timetable. All subjects will set tasks that consolidate prior learning, support new learning and mastery of knowledge.
In the event of a full or partial closure, all students will be provided with timetabled access to subject specialist who will be available at set times to answer any questions on the work that has been set.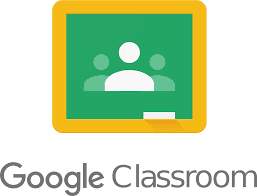 Oak National Academy
Many of our resources link directly to Oak National Academy, as our teachers have been developing resources with colleagues from across the nation. The online classrooms are made by teachers, for teachers.
The online academy's nearly 10,000 lessons and resources cover a wide range of subjects, from Early Years Foundation Stage to Year 11. And there are specialist lessons covering a wide range of learning areas and therapies.
Each lesson is an hour-long. They're delivered by a teacher, with a pre-recorded video as well as quizzes, worksheets and creative activities. It's all easy to use, there's no login or password, you can access our lessons on any device, and pupils only need materials they can find at home.