Wayland Academy's Achievement Evening
Back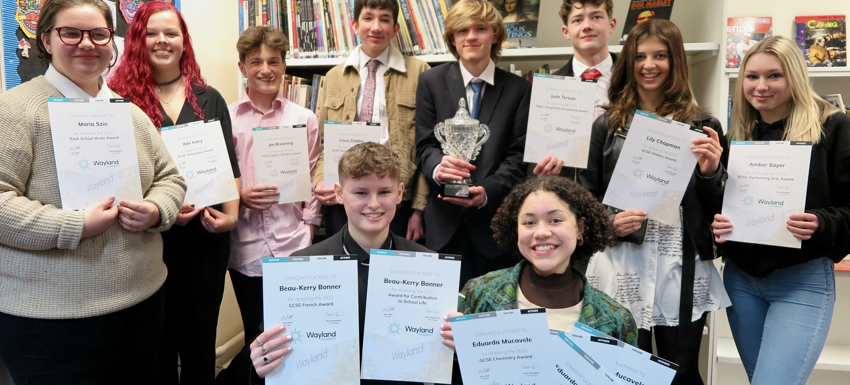 December 22nd 2021
On the 29th of November 2021 Wayland Academy welcomed staff, student leavers, parents, and Trust leaders to the 2021 Achievement Evening.
Principal Glen Allot said: "The annual achievement evening is always my proudest moment of the academic year. Firstly, it is fabulous to present our leavers with their well-earned GCSE certificates and to surprise the hard-working students with the Subject Awards is always a joy."
Head students, past and present passed on their insight into the last 5 years and the future, and it was great to see that both groups had sky high expectations.
It was also a pleasure to welcome the school's choir to the event as musical accompaniment and as an entertaining interlude.
Glen Alott also added: "The Academy Awards, including the main award, "The Principal's Award" are my favourite moments of the evening. Every year it is an absolute pleasure to present this award and this year even more so. Sam achieved an amazing set of GCSE results, which were well deserved but knowing he achieved these results whilst overcoming challenges of autism is what made his teachers proudest."
Well done to all award winners!