You Will Be Found Music Video for Anti-Bullying Week
Back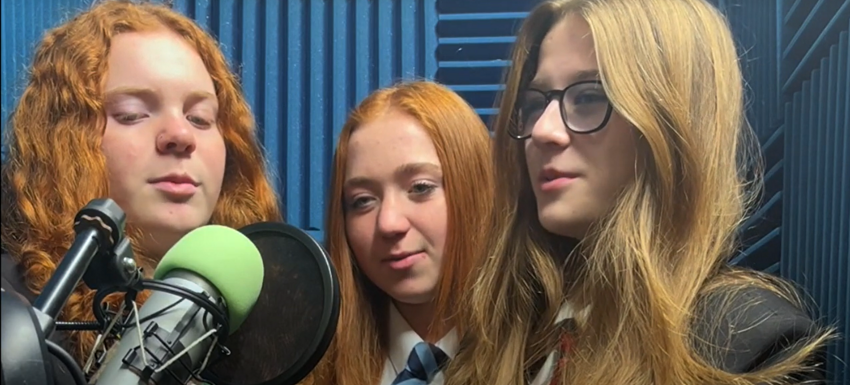 November 14th 2022
At Wayland Academy, around 80 pupils in all years across the school have been working on a song in support of anti-bullying week. Pupils interested in singing signed up to contribute towards the piece and attended lunchtime and afterschool recording sessions.
It is evident that the pupils involved have incredible drive and talent. We at Wayland Academy are incredibly proud of the pupils and their hard work and determination, from attending rehearsals to learning complex harmony lines and supporting other students in their musical journey.
As part of the release of the song to the public, pupils from the school were also interviewed on BBC Radio Norfolk as part of the promotion along with the head of Music and Performing Arts, Holly Mayes-Smith. Pupils came along in groups to record parts of the song and many sang on their own for the first time taking part in the recording process.
Holly Mayes-Smith, head of Music and Performing Arts organised the arrangement of the song 'You will be found' and for students to use the school's recording studio:
'The song has such a special meaning, its foundations surround the feeling of community and I felt that it represented our school perfectly. Wayland Academy is a community, and our students are incredibly supportive of each other and accepting of others. We thought it would be a fantastic opportunity to share the message through music in recording a song and involving so many of the students.'