Wayland Academy joins Inspiration Trust family of schools
Back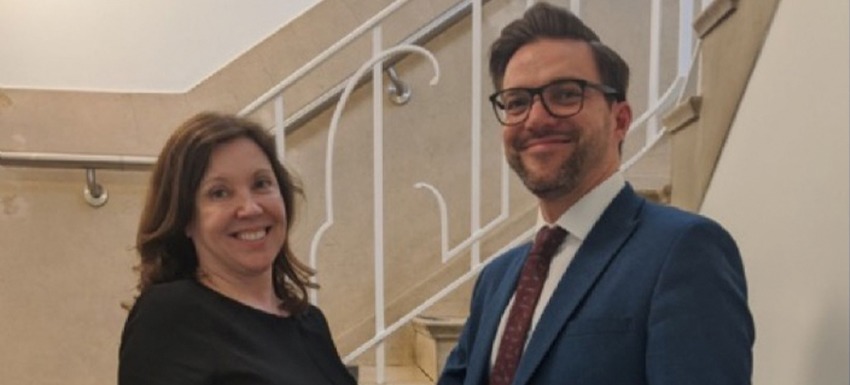 April 1st 2020
Wayland Academy joined the Inspiration Trust on Wednesday 1st April. We've joined the trust's family of 13 schools - including the nearby Hethersett Academy and The Thetford Academy.
The Inspiration Trust's education teams have been supporting Wayland Academy since the move was announced in January. But now, Glen Allott, the Principal, and his teaching teams are officially part of the family.
What will change on 1st April 2020?
As the school has now left its former trust, Norfolk Academies, it will now be called Wayland Academy, rather than Wayland Academy Norfolk.
Ms Jackson and Mr Allott meeting in February 2020
The Principal, Glen Allott, will continue to lead the school. He will be supported by Louise Jackson, the new Executive Principal. Ms Jackson has worked with a number of the Inspiration Trust's schools to help with transition and settling in.
Mr Allott said: "We are looking forward to welcoming Louise on-board. This is an exciting time for our school and we are keen to start collaborating with different teams."

Ms Jackson said: "I am looking forward to working with Glen to help him settle into the trust and offer support and guidance to his team."
Dame Rachel de Souza, the Inspiration Trust's Chief Executive, said: "We share Wayland Academy's ambition to improve – and we're excited to see it go from strength to strength. We will be supporting the Principal, his teaching team, students and their families, so that we can work together to build on the improvements Ofsted have already picked up on.
"It's a really exciting time for the Inspiration Trust and Wayland. We're incredibly pleased to welcome them to the family. All of our schools share their ideas, knowledge and skills, so that we can give every child in East Anglia a fantastic education. It's great news that Wayland can now be a part of that."