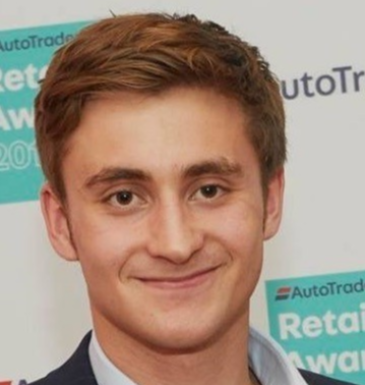 Jacob
Former Head Boy
Jacob is a former Head Boy at Wayland academy, he graduated with the class of 2011.
Following is time at Wayland he Jacob progress to Wymondham High Sixth Form to study A Levels in Maths, Biology, Psychology and Chemistry his plan was to become a Doctor.
Throughout his time at Wymondham High Sixth Form he came ot the realisation that Medicine wasn't the career for him, a tough decision. Instead he chose to follow his passion for business and finance. Jacob decided to enrol at the University of East Anglia to study towards a degree.
During his first year and by complete accident, he discovered the Motor Trade which led to him buying and selling cars in my spare time, this was the moment that shaped his future.
Jacob graduated with style from the UEA in 2016 - achieving an amazing Starred First Class Degree in Accounting and Management.
Following this, he chose to pursue this maverick route forming Fresh Motors Ltd, instead of heading into the corporate world of finance.
After 3 years, the business is multi-award winning, having just won Fastest Growing Dealership in UK for 2019, he now has 6 employees and is currently on target to turnover £5m this financial year.